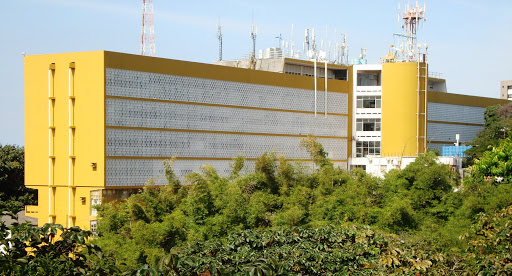 We offer qualified students the opportunity to work toward a Master of Science (MSc) or a Doctoral degree (PhD).
Our graduate degrees are centered on the development and performance of an original research project.
Application deadline:
November 1st to study in the 1st semester (March to June)
May 15th to study in the 2nd semester (August do December)
HOW TO APPLY
1. APPLICANTS
Professionals with a degree in Engineering or in a related field of science in accordance with
the policy stated of the General Statute of Graduate Studies from UFBA (Federal University of Bahia).
2.APPLICATION DEADLINES
First call: From April to May (june: notification of the selection of applicants)
Second Call: From November to December (December: notification of the selection of applicants)
Documentation submission to the Admission Graduate Office of PEI- Graduate Program of Industria Engineering.
All queries must be addressed to the Board of Graduates Studies. Should you prefer to use the e-mail system (cei@ufba.br).
3. SUPPORTING INFORMATION ON ENROLMENT
3.1 – Application deadline
the applicant should access the website: http://www.pei.ufba.br/en/editais-publicados
The filling of the form must be in accordance with the instructions provided in the website. Once the application
form has been completed, an electronic PDF file will be generated. The applicant must print the form
and signed it.
3.2 All supporting documents might be delivered personally at the Admission Graduate Office of the
PEI- Graduate Program of Industria Engineering (working days from 9 a.m. to 16 p.m).
PEI/Escola Politecnica/UFBA
"Inscrição Processo Seletivo"
Rua Prof. Aristídes Novis, 02 - Federação, Salvador - BA, CEP 40.210-630. Salvador/Bahia-Brasil.
The PEI takes no responsibility for any submitted post not delivered on time for any reason.
4. SELECTION PROCESS
The selection process will be managed by the Board of Graduate Studies of the PEI. The selection process will be conducted in two stages:
4.1 - The first stage is the screening phase of the process - Documents and Curriculum vitae analysis;
4.2 - The second stage: Research project;.
The applicant who does not submit the following documents will be withdrawn:
 - Complete set of documents as requested by PEI (Copy of passport,  Transcript of Records of all Higher Education Courses successfully completed, Curriculum Vitae,
Copy of all Higher Education previous diplomas obtained, Letter of introduction from a "PEI researcher " or "professor permanente do PEI" ;)
-  Complementary information form fully filled;
 
It is recommeded that applicant present a statement of financial support for the whole exchange period and have a minimum level of Portuguese to attend the classes
(no specific certificate is required).
 After the application approval by the Academic Coordination, the student will receive the Acceptance Letter.